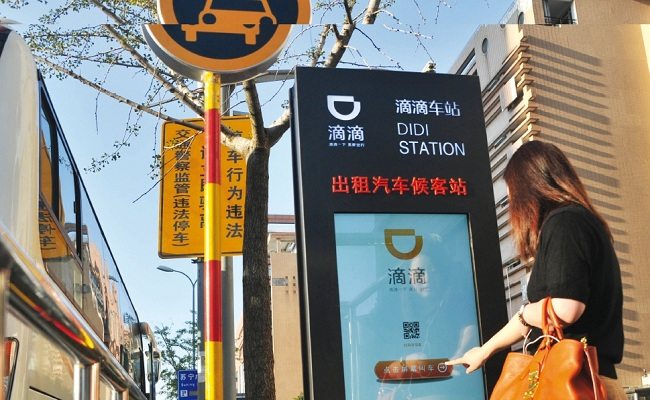 Caixin that half of the 400 cities Didi covers achieved profitability and the subsidies were continued because the scale was not large enough. "If a driver only takes three rides a day, Didi will subsidize them, but if the driver takes 10, there is no need to subsidize," Liu says.
However, the cost of maintaining these subsidies casts doubt on the company's attempts to achieve profitability. Some Chinese news reports have speculated that Didi is preparing to get listed, but Didi denied it in an email reply to CKGSB Knowledge. Investors' documents released to Caixin show that the transaction volume for Didi amounted to RMB 34 billion in 2015, earning RMB 260 million in revenue yet yielding a net loss of RMB 12 billion.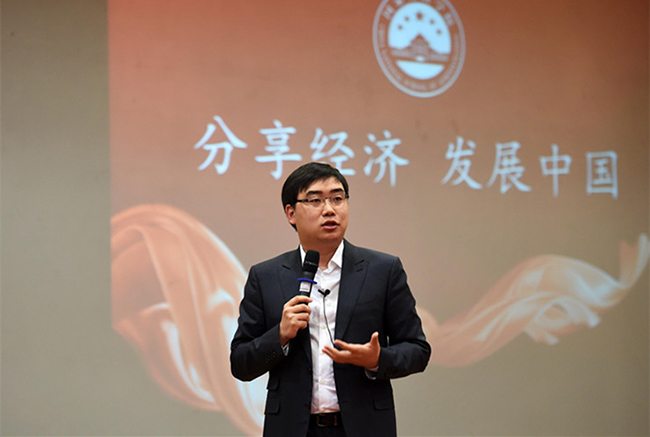 Far from a sharing economy
Zhang Xu, senior researcher at Analysys, says that Didi is facing pressure but the long-term development prospects are optimistic, as all transportation network companies face policy challenges and Didi has the largest user-base and core data technology to adapt, so it will still take the lead. "Now it is changing its subsidy approach to focus on better services to keep users," says Zhang.
Chen holds a more conservative attitude. He says that even if the government did not regulate the industry, Didi's price would still go up and its scale would inevitably shrink. "The government regulations just revealed the weakness in Didi's business model, because it is not really based on a sharing economy."
"The capital injection into the car-hailing industry lured a large number of people who had been using public transportation, to turn to car rides. Didi and other platforms are aware that many users would not choose private car rides if the prices were higher," says Chen. "This market is not as large as they imagined."
Since the emergence of online car-hailing businesses, the competition has been about lower prices, higher subsidies, and more fundraising, which to a certain extent helped Didi to scale quickly and beat local and foreign rivals. Some analysts have said hat it was the different rounds of funding that really determined the history of Didi's development.
In the most recent case, Uber China was not considering quitting even two months prior the sale. Uber CEO Travis Kalanick rejected the "rumor" in June saying Uber was to sell its China operations, saying he was "committed to the country for the long term". Things only changed after Apple announced its $1 billion investment in Didi—"Uber knows it was going to be too difficult to beat its rival," Reuters reported.
Rounds of cash injections in the industry created an illusion: car-hailing, following the sharing-economy model, was able to lower transportation costs and give people the idea they could spend less to get better rides. But has it ever been real?
Chen think that Didi's plan consists of two parts: one, improve car-hailing efficiency with an information sharing platform where drivers and passengers find each other quickly. Then with efficiency and scale, Didi can lower the costs for both passengers and car drivers and it can charge a fee as an "information agency".
"But Didi now finds itself unable to cut any of the transportation costs: car maintenance, oil, or the driver's salary," says Chen.
To actually cut costs, the solution is car-pooling. A private car owner who drives every day has shouldered costs already and when the driver picks up someone and gives them a ride and charges less than taxis, there are genuine costs saved.
Initially, Didi intended to follow a car-pooling model, but obviously, with a large number of full-time, professional drivers, it would not be part of a "sharing economy" anymore, writes Wei Wuhui, a business columnist, on the Financial Times. Now that it cannot lower costs, it will become another "taxi company", Wei says.
Didi's reply to CKGSB Knowledge said that over 80% of Didi drivers are "part-time drivers", whose income is not supported by driving. Yet third-party research shows that in Beijing, 79% of Didi drivers use driving as a full-time job and in Shenzhen, over half of them stay online taking passengers for over eight hours a day, which makes them no different to taxi drivers.
"The price of Didi's car-pooling service is only half the cost of taxis and the lower price has ensured no car-pooling service provider would be a professional driver. This would be a true sharing economy. But for Didi Chuxing, a company of such size, it is only a complimentary aspect [of the business model] and has not become a big part," an anonymous source from Didi told Caixin.
A year ago, to seize the market as fast as possible, Didi has signed contracts with a large amount of car-rental companies and their drivers became Didi drivers, says Lei Shengmin, a car-rental company owner in Beijing. "Part-time drivers cannot ensure efficiency. If only 20% of the drivers are full-time drivers, Didi cannot ensure that every user who opens the Didi app can successfully hail a car in 2 minutes at any time of the day."
Tu Zipei, co-founder of Data Insight Technology and former vice-president of Alibaba, says that now that Didi, with drivers working full-time, has lost every element of the sharing economy model—the concept Didi has been pushing for the public and investors. "I think, if it fails to encourage more people to share cars or choose public transportation, then instead of being more environmentally-friendly, online car-hailing only adds to traffic congestion."
In fact, if the government wants to encourage car-pooling, it should set a price-ceiling rather than make Didi increase the fares, says Gu Dasong, a professor at the Traffic Law and Development Research Center of Southeast University. "With a price ceiling, Didi would have to expand car-pooling to make money because the professional car-hailing model could not sustain itself with low fares."
Another taxi company?
While the Didi model is still surrounded with doubt, new competitors are catching up. Shouqi Limousines & Chauffeur is a high-end car-hailing business started by the State-owned Beijing Shouqi Group, which provides car rental and taxi services. It quickly expanded its service to 22 cities within a year and garnered over 1.8 million users, which is still a small market share, yet compared to Didi, it complies with government regulations in every way.
Yidao Yongche, another car-hailing company ranked at No.3 in market share in China, remains competitive as the company has been providing high-end services with higher-than-taxi prices and is thus less affected by the government policy.
On Didi's side, aside from trying to negotiate with local governments to lower the fee thresholds, the company is actively working with State-owned traditional taxi companies. So far it has announced plans to work with 150 taxi companies, providing technology enabling taxi drivers to take Didi's orders and help improve taxis' service.
Zhang Xu of Analysys says that these cooperation plans could make up for Didi's loss of drivers and increase the credibility of Didi in terms of government relationships. He disagrees with those who say Didi is becoming just another taxi company, adding that its potential lies in the great amount of data related to people's transportation habits.
Indeed, no taxi company could be valued at $35 billion.
The data Didi accumulates can generate app-based advertising income and be used in logistics, but more importantly, it could be deployed in innovative ways of transportation like driverless cars, and that's why tech giant Apple invested in Didi, Zhang adds.
Zhu Jingshi, vice-president of Didi, said at an April event that Didi will rely on big data and deep learning research to contribute to driver-less cars. "Someday we will be able to pinpoint exactly how many people in a certain area need a ride," he said.
"On a such a big platform, there are many possibilities that a normal taxi company could not take advantage of, as long as it keeps its scale and good operations, with the premise that Didi keeps its pillar business and develops more premium and diverse services" Zhang adds.
Going global
Three months after buying Uber China's business, the Uber China app updated. Under Didi's management, the app has become localized. It has literally become "Uber China", and cannot be used outside China. Jean Liu's cousin, Liu Zhen, former head of Uber China, resigned her post two months after the deal.
Despite the fact Didi will have over 80% of the Chinese car-hailing market after acquiring Uber China, those facts led some people to question if it was a good deal for Didi. Uber and its investors now have a 20% stake in Didi amid the company's current challenges.
Nevertheless, in global market, they will meet again and this will make the global expansion of Didi even more of a complex challenge. Didi CEO Cheng Wei says that there will be competition between them in the global market, but he hopes that "this competition won't be as malicious," Bloomberg reported.
So far Didi has partnered itself with many of the strongest players that can help it compete against Uber. It allied itself with Lyft, the No.2 player in the US after Uber, and in Southeast Asia, it partnered with Grab, the largest car-hailing service provider. And in India, it cooperated with Ola.
Jean Liu says Didi believes in local players, but it also raises questions about whether it's going to compete with its partners, or acquire them, according to a Fortune report. If it chooses the latter approach, it has to be prepared—chances are it will have the same experience as Uber in 2014, when it first entered the Chinese market and failed at an attempt to acquire Didi.
Nevertheless, the Chinese car-hailing market is Didi's bread and butter, and if it is to succeed overseas it must succeed in China.
So the foremost thing it must consider is how it will ensure the success of its business model and its capital flows, either by continuing fundraising or getting listed.
Enjoying what you're reading?
Sign up to our monthly newsletter to get more China insights delivered to your inbox.