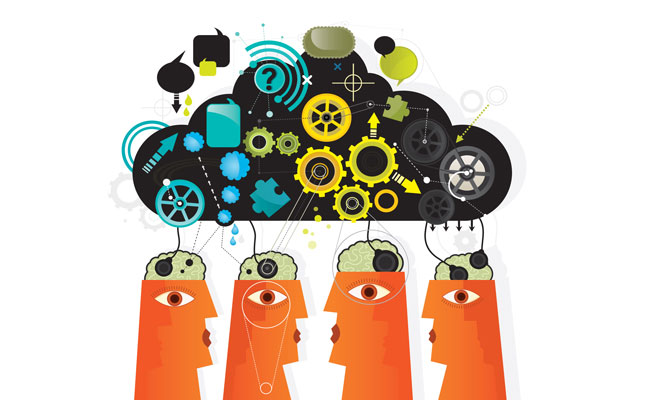 InnoSpring CEO Xiao Wang discusses the role of the first US-China tech start-up accelerator in closing the gap between China and Silicon Valley.
Earlier this month, Qihoo 360, a Chinese internet security company, launched a venture capital fund in Silicon Valley, joining other Chinese tech giants and conglomerates like Alibaba, Tencent and Fosun International in their search for start-ups that might eventually become "the next big thing".
On the other hand, companies in the Valley are trying in various ways to tap into the massive and fast growing Chinese market as well. Facebook, whose service remains largely inaccessible in the Middle Kingdom, reportedly set up a sales office in Beijing in recent weeks; LinkedIn, which already had millions of Chinese users, officially launched its Chinese website and office earlier this year.
But moving capital and technology cross-border is not hassle-free, especially between two very distinct markets like China and the US, where users' needs and business models may differ significantly. To facilitate this connection and help companies go both ways, start-up incubators and accelerators with a background in both countries have begun to emerge.
Santa Clara-based InnoSpring is arguably the first US-China start-up accelerator of its kind in Silicon Valley. A joint project of Chinese and American organizations, namely Tsinghua University Science Park, Northern Light Venture Capital, Shui On Group and Silicon Valley Bank, the accelerator has nurtured 19 start-ups since its launch in 2012. One of its graduates—TrustGo, a mobile security app—was acquired by Baidu for $30 million last year. According to InnoSpring's website, the companies it has seeded "are currently valued at around $180 million, with 110 million combined users and $11 million in revenue".
Shortly after InnoSpring's two-year anniversary in April this year, Xiao Wang took over as the new CEO (her official designation is also Chief Fire Starter), and the accelerator launched two offices in Mainland China. In this interview with CKGSB Knowledge, Wang, who has rich experience in healthcare and health technology, walks us through what InnoSpring has learnt in the past couple of years and where it's headed for in the near future.
Q. InnoSpring, one of the earliest accelerators with a US-China focus in Silicon Valley, has been around for two years. What has worked so far and what are the challenges?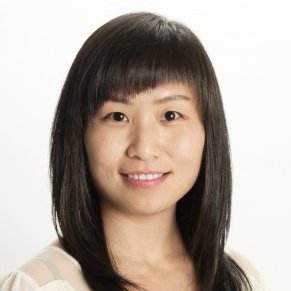 A. We were lucky to be a pioneer two years ago, predicting a future where the cross-border activity is going to come [from] and a lot of people will start coming into the same space. I think what has worked is that our vision is definitely right on the spot; and our model, under which we manage a venture capital fund as a parallel service that compliments the business model of an incubator is really unique.
People recognize the brand of InnoSpring probably more compared with some of the other brands that exist in the cross-border space because with our structure, seed-stage entrepreneurs get to work with five large, cross-border venture capitalists (VCs) closely side by side, giving them much easier access to future capital as well as their own network of partnerships. Today we have invested in 19 companies and 10 of them have received subsequent funding; none of them have died. So we have a pretty good hit rate in terms of our fund performance.
The other thing that worked well is that we made sure that we started small. We didn't get crazy and invest in a lot of companies because we figure that we can't grow too aggressively. There's no easy way to scale an incubator, especially if you run a business model like InnoSpring's, under which we don't charge program fees. [So if we invest in too many companies], the short-term cash flow is going to be very very tough because incubators themselves don't make money.
Q. InnoSpring recently launched new offices in China. What is the idea behind this move?
A. We have initiated two sites in China. One is in Shanghai, where we are working on piloting partnerships with the Academy of Sciences to provide more guidance and support for tech companies looking to enter the complicated and evolving Smart City space in China.
The other site is in the city of Nantong, where the construction industry is a lynchpin of the local economy, accounting for one-third of China's commercial construction sector. Companies in this sector need to be continually upgrading [themselves] in order to keep up with rapid advancements.
These companies are very 'hungry' for connecting themselves with new technologies, and they have all the money to do that—not because that they are passionate about new technology, [but because] they want to find the technology that helps them increase the value of their existing business. That's why we're starting in Nantong to facilitate that connection. And we're looking to do more of connecting business solutions with businesses in the Chinese market, where we understand, from the buyers' side, what their needs are.
Q. Are you more involved in bringing Silicon Valley companies to the Chinese market, or the other way around?
A. Doing a very good job at cross-border partnerships is very difficult. It's not something we can start with, but [something that is] supposed to be a goal that we are working very hard towards.
To achieve that goal, we need to have very solid foundations both in China and in Silicon Valley. In China, it takes time to put together resources around the industries that we focus on; in Silicon Valley, no foreign platforms will truly become part of the white male dominated VC world until we start working with them, putting our money in investment deals—that's how we establish trust. We really need to have that reputation so people trust us when they talk about going to China.
Q. There were many Chinese tech entrepreneurs who went to Silicon Valley to grow their businesses before coming back to the Chinese market. Do you see that trend continuing today?
A. It's definitely still happening. The China market has already become the second-largest market globally so potential opportunities in China are on every entrepreneur's mind.
But because China is still catching up in terms of establishing a nurturing ecosystem, it still lacks, compared to Silicon Valley, the access to R&D centers, talent, mentorships, capital and the entire Silicon Valley culture. So Silicon Valley is still very attractive to a lot of people who are thinking of commercializing their products.
What I have observed is that there are more Chinese companies that are aggressively coming out to Silicon Valley than American companies that want to go to China. Chinese entrepreneurs are so aggressive—they are willing to overcome anything to get what they want to get. So I think in terms of competitiveness, American companies are having a harder time adjusting themselves to the China market.
Q. InnoSpring's partners include VCs from both China and Silicon Valley. How different are they?
A. The best VCs understand that they really need to focus. I rarely see them try to do everything. They know the areas where they can see immediate results; and they predict what areas will see major developments in the next three to five years and they know how to calculate the risks in those targeted areas.
Because of the differences between China and the US markets, Chinese VCs definitely understand the [Chinese] market better. VCs from the US sometimes tend to overestimate the importance of technology, but underestimate the importance of market fit. The China market is so unique and you're solving a completely different set of problems. Oftentimes people who start their companies in Silicon Valley never really understand China's lower-class demographic—people who make less than $2,000 a year. The Chinese VCs are so used to that so they're much better at understanding the dynamics of a different demographic and how to make money from that.
Q. We're seeing more and more IPOs of Chinese tech companies in the US. Would that change the American investors' perception of Chinese tech firms?
A. I really hope so. Because of miscommunication and cultural bias, a lot of people thought that Chinese entrepreneurs were very good at cheating on their financial records. That changed a while ago. But China-oriented entrepreneurs tend to underestimate the power of communications. I think they need to demonstrate to non-Chinese investors that they are smart enough to build a very successful company or a business model that the Wall Street guys can't even understand when they are already making millions of dollars.
China is such a hard market [to crack] and Chinese companies are so good at monetization mechanisms that a lot of the other companies never even come close to imaging what that feels like. So I hope more Chinese companies doing IPOs in the US will help make sure that none of the VCs can ever overlook Chinese companies or underestimate any Chinese entrepreneurs.
Q. Many Chinese companies are launching venture capital arms in Silicon Valley. How would that impact the big picture?
A. Partly due to the competitiveness of the Chinese domestic market, companies like Tencent coming to Silicon Valley and the US are open to decisions that would be seen as perhaps too risky by other funds. This will likely have a positive impact on the entire VC industry by strengthening the exit market, attracting more VCs and capital, and potentially driving up valuations. In addition, it will motivate the VC industry and entrepreneurs to take more risks through having access to more—and more diverse—capital.
Another point is that companies that have an interest in going to China may be more attracted to money from Chinese VCs or funds, because they have the ability to add more value through market and geographic expertise than a traditional Silicon Valley VC.
Q. Some local governments in China have rolled out favorable policies to attract tech start-ups from overseas. How could they be more effective in terms of offering the right incentives?
A. Local governments in China are already doing a lot of great work. Policies vary widely between municipalities and provinces of course, but the past decade has seen a number of pioneering programs beyond tax credits and grants that have helped companies innovate and create jobs.
In order to further improve this, the governments should focus on areas of support where they have expertise. They're already very good at making supportive policies and providing subsidies, educating companies about regulation and tax benefits. But they are perhaps less solid in direct investment and mentorship. Those now need to come from other areas [rather than the government]. And one thing the government could do to improve that is through public-private cooperation and helping to foster a network of support.
Many government initiatives have evolved and are pragmatically open-minded about soaking up experience from Silicon Valley; and it would be helpful to allow yet more experimentation in those areas and figure out how to foster an organic innovation ecosystem with government support as only the starting point.
Enjoying what you're reading?
Sign up to our monthly newsletter to get more China insights delivered to your inbox.