China's stock market crash left a host of casualties in its wake—from a weakened renminbi to plummeting commodity prices.
China's stock markets finally seem to be stabilizing, after the country's central bank—People's Bank of China (PBOC)—stepped in to provide funds to buy up stocks. The Shanghai Composite Index rose again on Friday for 4.54%, while the Shenzhen Composite Index went up by 4.09%.
While the markets are bouncing back, the potential fallouts of the market meltdown in China remain alarming. A stock market tumble in the world's second-largest economy will not only hurt its own currency and its neighboring markets, but it can also bring down global commodity prices of anything ranging from wheat to copper.
Although listed in stock exchanges thousands of miles away, Chinese shares traded in the US were not immune to the bloodbath either. Most companies' share prices declined for three days in a row after the A-share tumble last week. The ICS30 index, which tracks 30 Chinese shares listed in the US, fell by more than 13% between June 30 and July 8, as share prices of Alibaba and Baidu both went down.
Shares listed in Hong Kong also became collateral damage. The Hang Seng Index fell for five days in a row from 26,459.43 to 23,516.56, a drop of 11%, with companies like Tencent and Wanda suffering massive losses.
As a result, some of China's richest billionaires saw billions of dollars of their fortune evaporate—Alibaba Chairman Jack Ma lost $3.7 billion in one month, while JD.com's CEO Liu Qiangdong lost $1.7 billion. Tencent CEO Pony Ma and Dalian Wanda Group Chairman Wang Jianlin lost $1.2 billion and $6.5 billion respectively (Forbes has a list here).
While the super rich's loss is only in paper, the setback in China's reform efforts to become more market-driven is all too real. To boost liquidity in the market, China's securities watchdog—China Securities Regulatory Commission (CSRC)—suspended the IPO of 28 companies last week. It's the second time since early 2014 that the CSRC has had to put a stop on new IPOs, leaving the much-anticipated reform towards a registration-based system in question. The new system, which was expected to kick off later this year, would abolish the administrative approval red tape that constrains the listing process.
Other government rescue measures, including ordering securities brokers and company executives to shore up stocks and launching investigations against "malicious" short sellers, have also brought criticism over Beijing's lack of determination to push forward market reforms (the rescue effort garnered a fair amount of support domestically though). And if the government continues to 'parent' the market the way it does, critics say, the crash we saw in the past three weeks would certainly not be the last.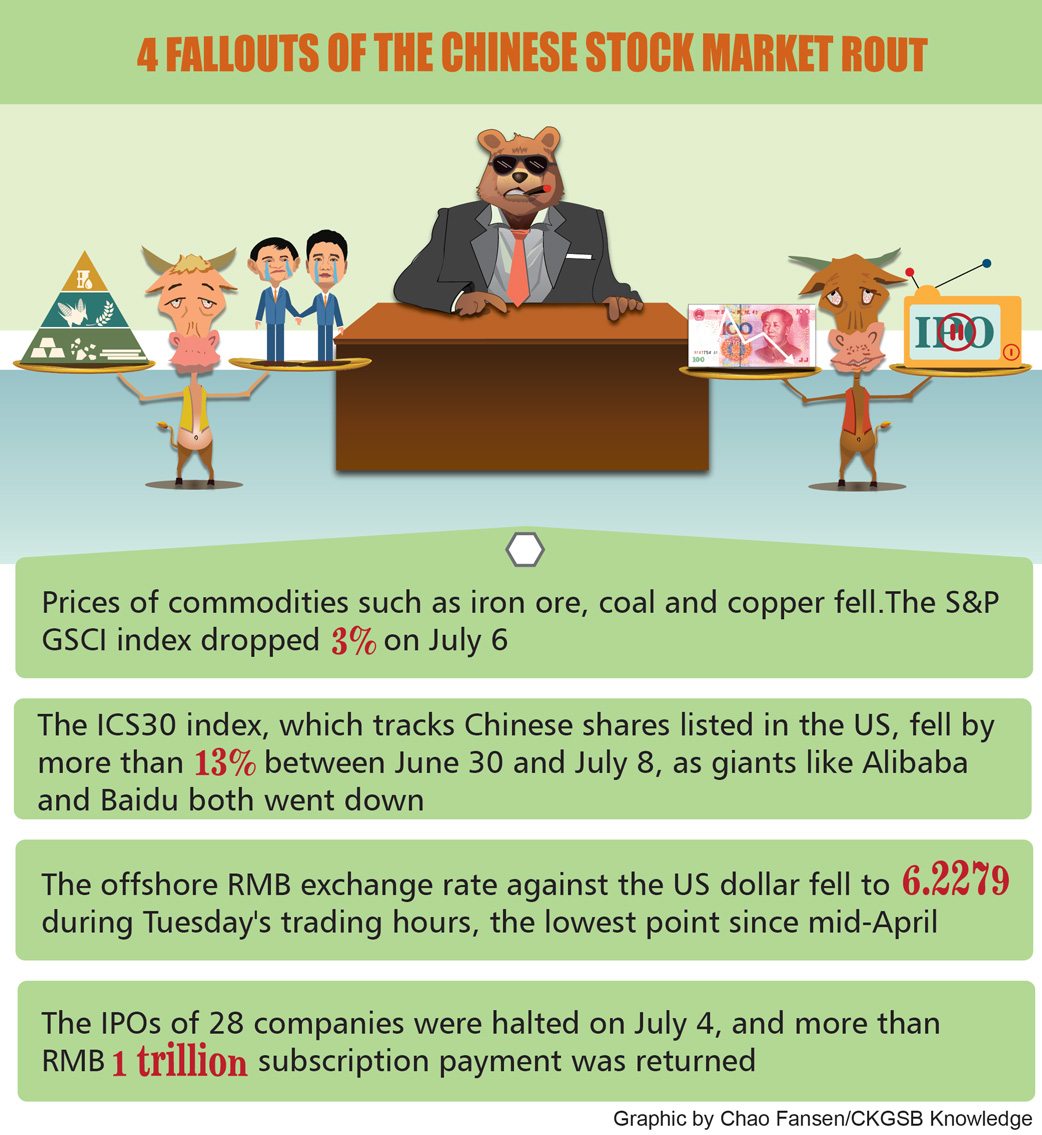 Enjoying what you're reading?
Sign up to our monthly newsletter to get more China insights delivered to your inbox.