The climate crisis is already affecting people all over the world. Devastating wildfires, floods, droughts and other extreme weather events are increasingly common. Ecological destruction is wreaking havoc on nature and people's livelihoods. Unilever's purpose is to make sustainable living commonplace. Our compass has ensured that sustainability is at the heart of everything we do. That includes our brands and products and our partnerships and advocacy efforts – which are driving transformational change across our value chain, and beyond. Our products are available in over 190 countries. 2.5 billion people use our products every day. We are using our scale for good and leading in sustainable business and we are proud to have been recognized by many respected organizations for our work.
Our purpose is to make sustainable living commonplace. It's why we come to work. It's why we're in business. It's how we inspire exceptional performanceOur purpose is to make sustainable living commonplace. It's why we come to work. It's why we're in business. It's how we inspire exceptional performance.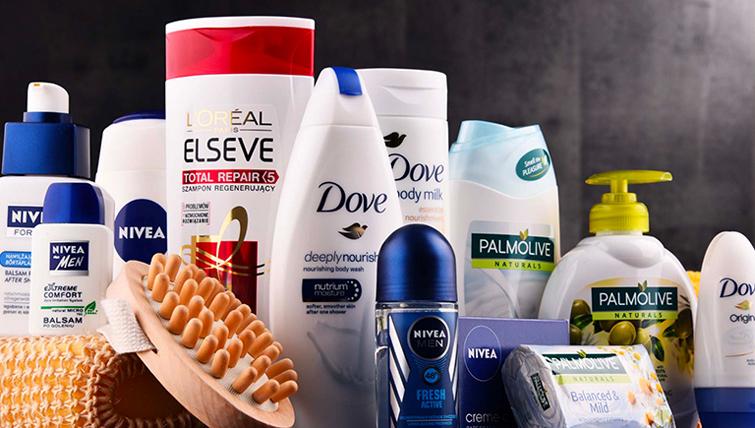 We know that people care more and more about the impact of the products that they use and our own data show that environmental concerns are shared by people around the world. The latest "Who Cares, Who Does" report by Kantar/GFK indicates that 67% of consumers surveyed across the world are actively trying to buy products produced in an environmentally friendly way. 66% try to buy products packaged in an environmentally friendly way. 60% try to buy products from companies who seem to have genuine concerns about the environment. China sits in the middle with 79% of Chinese consumers trying to buy products that are packaged in an environmentally friendly way, higher than other countries including the EU where 64% of consumers try to buy products that are produced in an environmentally friendly way.
Consumer preference for products that are better for them, their home, and the planet is a global trend that continues to grow. Through Unilever's 'Clean Future' strategy, we aim to replace 100% of the carbon derived from fossil fuels in our Home Care formulations with renewable or recycled carbon by 2030. Unilever announced a ringfenced budget of EURO €1 billion of current spend to focus solely on Clean Future initiatives. We are determined to keep our products affordable and we are already developing sustainable innovations which are even more accessible to consumers such as dilutable laundry detergents in Latin America.
Unilever will only transition to new technologies that positively impact the environment, are affordable to consumers and do not compromise on efficacy. Two-thirds of people across the world want to buy sustainable cleaning products, but few people believe they work well or are good value. By injecting new technologies unknown to our categories in our propositions, we are changing the game. We can have it all: outperforming cleaning performance, a new cost equation and radically more sustainable products.
Clean Future is how Unilever is reinventing age-old chemistry to give people high-performing, affordable cleaning and hygiene products that are kind to them and the planet. In the next 10 years, Unilever's Home Care business will aim to:
➢ Using fossil fuel derived chemicals in our formulations to using renewable and recycled sources of carbon.
➢ High carbon chemistry to low carbon products effective in cold and quick wash
➢ Wastage of water to water efficient and biodegradable formulations.
➢ Single-use plastic to less plastic (refill/reuse), better plastic and no plastic models.
➢ Consumer distrust in chemicals to products designed for consumer trust
The above will require the chemicals value chain to come together to develop these renewable and circular sources of carbon at scale. It won't be easy and will take time to achieve. This is a big transformation of our business and will involve changes to the wider supply chain. There is still much to do to develop and scale up the relevant technologies. The period 2020-2025 will mostly be dedicated to creating the right partnerships and optimizing the technologies. Then, we will scale up the impact before achieving our end goal in 2030.
Our vision is to help the industry enter a new era – one where advances in cutting-edge technologies allow better products for people and the planet. We are keen to work together with our existing suppliers and explore opportunities with new partners to deliver on our Clean Future ambitions.
By Jun Shen
Mr. Shen Jun is Unilever Homecare North Asia R&D and Global Innovation Hub Director and senior engineer. Hehas been working in Unilever for around 30 years, and devoting himself to develop superior homecare products and future fit technologies. He is leading the Carbon Rainbow initiative for Home Care in China and part of a global initiative to move out of fossil carbon by 2030 in Unilever Homecare products, and is very knowledgeable about the technologies and solutions for a more sustainable society.