Marketing in China has developed to become a new form of entertainment, with Key Opinion Leaders playing a growing role
With her infectious personality, strikingly colored hair and flawless makeup, Maggie Fu looks every inch the beauty influencer that she is, adored by hordes of followers on social media in China. The 30-year-old former makeup artist from southern Guangdong Province is the co-founder, lead content producer and public face of beauty and cosmetics brand Melilim Fu.
With 1.33 million followers on Weibo, 512,000 on ByteDance-owned Douyin (as TikTok is branded in China), and another half million spread across other platforms, Fu is a firmly established 'KOL' or key opinion leader—internet personalities who stream videos through an array of social media platforms promoting products, either directly or indirectly. "I love doing this," says Fu. "It's not a challenge because I feel like I was born to do it."
Fu—who has worked with more than 60 brand partners ranging from Chanel and Tom Ford to Alibaba's Tmall platform—says one of her most memorable collaborations was with US broadcaster NBCUniversal, which asked her to produce three short beauty videos to promote a new season of the hit reality TV series Keeping Up with the Kardashians in China.
"It was an easy decision for me to participate because I love their style," Fu says. The collaboration was a major success—her beauty videos helped boost viewership of the TV series by 1,700% during the fiercely competitive summer/fall advertising campaign period of 2018.
Even for China—where digital trends move at lightspeed compared with the West—the rise of KOLs and livestreaming in marketing over the past five years has been breathtakingly rapid. Enabled by the power of China's digital ecosystem and the fusion of social media and e-commerce, KOLs have emerged in every imaginable field—not only in fashion and make-up, but also in sports, travel, pets, parks and gardens. With a population as big and as diverse as China's, there is something for everyone.
The problem with the KOL boom is that observers remain divided on how to calculate the scale of the market, revenues and influence of the KOLs. "Up to this point there hasn't been a good method for determining the size of the KOL market, and how to separate revenue," says Cecilia Yau, mainland China and Hong Kong media leader at PwC China.
Kim Leitzes, founder of influencer analytics platform Parklu, agrees that there is no consensus on the size or value of China's KOL industry. One estimate from consultancy Frost & Sullivan puts the market size of the online KOL economy—comprising e-commerce, advertising and marketing services, virtual gifts from fans and knowledge sharing—at RMB 91.6 billion ($14 billion) in 2017, up from just RMB 1.5 billion in 2013.
This aligns with another estimate from Weibo, one of China's largest social media platforms that valued the market at RMB 102 billion ($15.6 billion) in 2018. By way of comparison, the Chinese film industry's box office revenue stood at RMB 64.3 billion in the pre-pandemic year of 2019.
Furthermore, Frost & Sullivan expects China's KOL economy to reach RMB 525.3 billion next year, with advertising and marketing services making up more than half of the total and e-commerce just over one-third.
"The sense is that what KOLs do is actually part of e-commerce so we are starting to see some market players analyze gross merchandise value (GMV), which is how much KOLs sell in the market," says Yau. Going by that metric, KOLs are big business in China; sales generated by online influencers are forecast to reach RMB 179.6 billion in 2022, a more-than-fivefold jump from RMB 32.9 billion in 2017.
The staggering sales numbers mean KOLs have risen near the top of any brand's checklist when operating in China.
The fame game
Most KOLs like Fu ply their trade in specific niches such as cosmetics, and some influencers are now household names—at least in millennial households—and have more influence on consumer behavior and social trends than movie stars and pop singers.
One of her collaborations involved a tie-up with MAC Cosmetics, a make-up brand owned by Estée Lauder. MAC launched a limited-edition lipstick priced at RMB 1,190 and tapped Fu to front the sales campaign on Alibaba's Tmall shopping platform. Her followers purchased all 50 sets in 30 minutes.
"There is no single path to building influence," says Parklu's Letizes. "On social media, the main elements to KOL development include topical expertise along with a strong focus, consistent content creation, and community building through engagement. This voice essentially attracts and aggregates social media users with niche topics of interest by providing educational and/or entertaining content."
Li Yang, Associate Professor of Marketing at CKGSB, says the rise of KOLs goes hand-in-glove with the "richness and complexity of China's society" as an extension of the internet's ability to uncover and disseminate "lots of interesting stories out there".
"In the mainstream media era, consumers could only see a small part of the bigger picture," says Li. "On the other hand, 'self-media' channels and multimedia platforms have provided new ways for people to explore all the previously hidden corners and interesting aspects of life, and have given people new opportunities to display their hidden talents."
Li Jiaqi, dubbed the 'Lipstick King' and one of China's best-known KOLs, is a case in point—the outspoken native of Hunan province shot to stardom hawking lipstick and is now one of the most successful online personalities in the country. In a promotional event for Singles' Day in 2018, Li famously trounced Alibaba's founder Jack Ma when the two went head-to-head in a livestreamed lipstick-selling contest, outselling the multibillionaire and e-commerce titan by 100 to one. These days, Li sells everything from skincare products to household appliances and snacks, and a brief slot on his online sales shows can cost upwards of RMB 300,000.
Ding Hui, a 33-year-old business analyst in Shanghai for a Japanese apparel brand, is among Li's millions of devotees, having purchased cosmetics and clothes via his livestreams. "Working in fashion, I am already knowledgeable about which styles flatter me and which don't, but I appreciate Li's candor and his enthusiasm," she says. "When I watch his shows, I feel like he is more of a friend than a salesperson."
KOLs are intertwined with livestreaming, a broader sector that has seen massive growth over the past two years with considerable upside going forward. Mobile apps such as Douyin and Kuaishou—which listed on the Hong Kong Stock Exchange in February—had already established livestreaming as a dynamic force in social commerce going into 2020, capturing the imagination of both brands and content consumers.
China's relatively brief first encounter with COVID-19 helped turbocharge livestreaming, encouraging Chinese citizens to seek the intimacy of livestreams that provided at least a partial—if imperfect—substitute for in-person interaction, and China's livestreaming e-commerce market doubled year-on-year to RMB 900 billion in 2020 with a 10% share of total online retail sales. KOLs serve up a unique blend of shopping and entertainment, says Sun Baohong, the Dean's Distinguished Chair Professor of Marketing at CKGSB. "Your shopping becomes 'shop-ertainment' so shopping is no longer boring."
A matter of influence
KOL marketing's primary target audience are millennials and Generation Z—people born mostly in the 1990s. They make up about 15% of China's population and are particularly enticing for brands, as they are regarded as the most free-spending, savvy generation of consumers that China has ever seen. In a November 2020 report, McKinsey said China's Gen Z refer to themselves as "the moonlight clan" in reference to their habit of spending their entire monthly salary over the course of a month—effectively living paycheck to paycheck.
The booming popularity of online influencers means KOL marketing has become a budget line item for nearly every business selling to consumers in China. "It is one of the most pervasive and persuasive marketing tactics in the country," says Leitzes, citing findings from McKinsey that show after word-of-mouth from family and friends, KOLs are the most influential touchpoints in a customer's buying journey.
But like the nebulous size of the KOL market, how much of brands' ad spending is being diverted from traditional formats to individual KOLs is unclear. "This is something we are figuring out," admits Yau from PwC China. "Chief marketing officers might spend along the whole KOL economy—some may spend more on the KOL directly, some may spend on other parts. Each of them will have different strategies."
But Yau is quick to note that advertising dollars always follow eyeballs. "Advertisers all look for viewers, so when we look at the traffic that KOLs can bring to a platform, it's amazing. I would say it's still booming and we'll have more dollars going into this area because they really can generate traffic. And that proves this business model is succeeding."
Both household names and niche brands have embraced the marketing opportunities afforded by KOLs, according to CKGSB's Li. "As traditional media channels are no longer as popular as they were in the past, it is not surprising that large brands have begun to look to new media channels and 'self-media' KOLs to achieve their marketing objectives."
For smaller brands on tight budgets, too, KOLs offer an alternative channel to the expensive mainstream media that allows them to reach their target consumers effectively through more precise marketing.
"This would otherwise be incredibly difficult to achieve through mass media. While mainstream media is designed to reach the masses, KOLs are by nature 'niche celebrities' that target specific consumer groups with particular interests. Thus, KOLs may help smaller brands and startups to achieve greater marketing success at an early stage."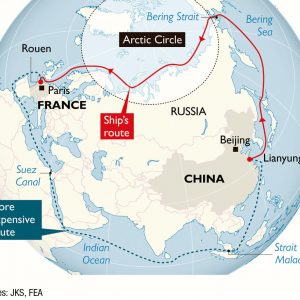 Enjoying what you're reading?
Sign up to our monthly newsletter to get more China insights delivered to your inbox.