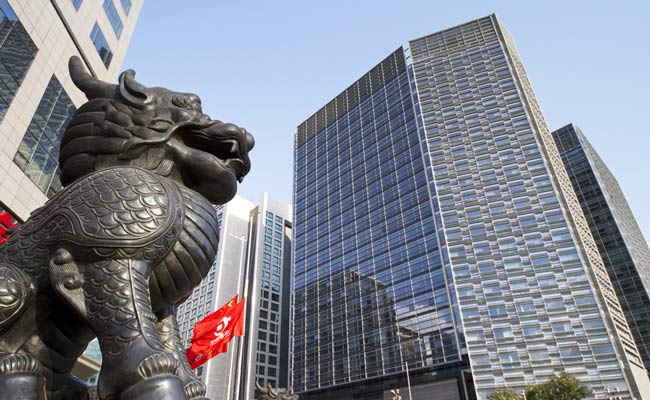 Is there a quick fix for the Chinese economy?
China's industrial sector is still struggling against strong headwinds, but sentiment among firms is improving as the severity of overcapacity eases, a recent survey on more than 2,000 industrial firms shows.
According to the survey, done by the Center on Finance and Economic Growth at Cheung Kong Graduate School of Business (CKGSB), the percentage of firms reporting oversupply dropped to 36% in the fourth quarter of 2014 from the 49% figure recorded in the third quarter; the number of firms with 10% or more excessive capacity also declined by 11%.
Costs continued to stabilize in the fourth quarter too, as the percentage of firms reporting unit cost increases dipped to 12% from about 50% in the second quarter, bringing down the diffusion index from 73 to 53 accordingly.
As a result, the Business Sentiment Index increased from 46 to 48 in the fourth quarter, signaling an improvement of firms' operating conditions. The vast majority of firms responded that they are either "optimistic" (18%) or "cautiously optimistic" (64%) about their economic outlook going forward, the report says.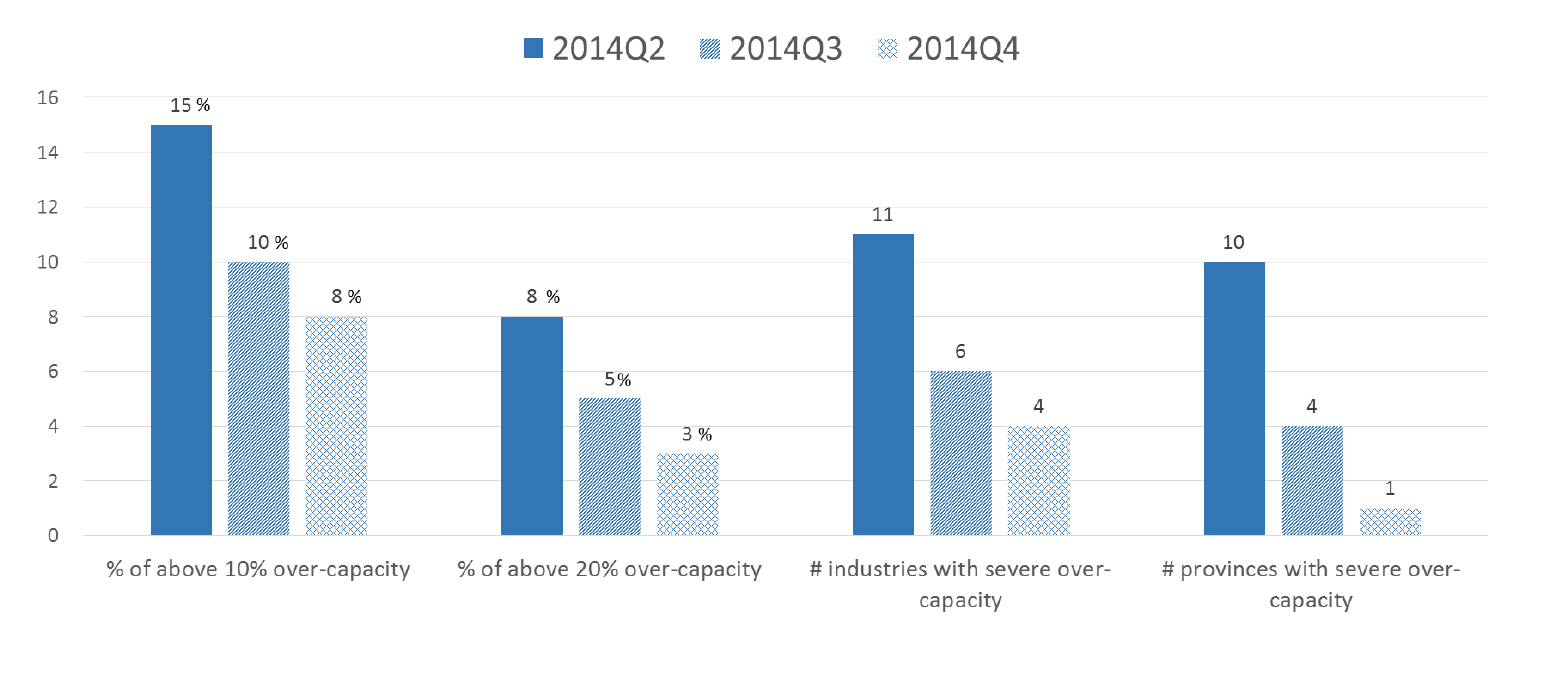 "Oversupply is likely going to improve more this year," says Gan Jie, Professor of Economics at CKGSB, who leads the survey. "Firms' overall sentiment is better than I expected."
Another factor behind firms' optimism is their relative confidence in China's legal system. The survey finds that on a scale of 0 to 10, the average rating of the legal environment for doing business is 7.7, probably higher than many people would anticipate. "[China's legal system] is still far from perfect," Gan says. She expects the rating to be in the 6.0-to-7.0 range. "But the survey result shows that the situation is better than what we usually think."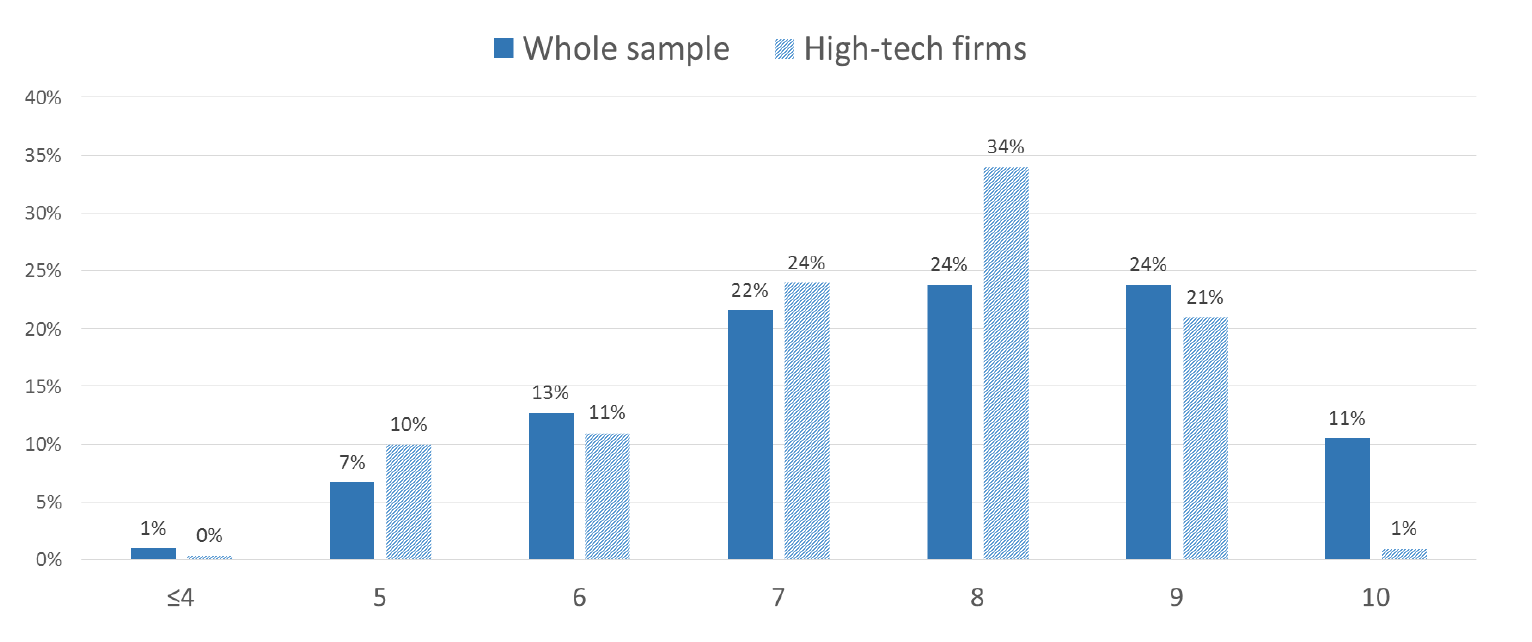 While Gan believes that a hard landing of the Chinese economy is unlikely, she points to the fact that firms' appetite to make fixed investment remained low in the industrial sector. The majority of firms said that a lack of orders is still their biggest concern in 2015.
When asked to what extent it is a good time to make fixed investments, only 8% responded "good", while 40% responded "bad". Firms in upstream industries, such as coal mining, petroleum and ferrous metals, are among the least optimistic, despite a global decline of commodity prices.
Industrial firms' reluctance to expand in the old fashioned way is in line with China's shift from an investment-led growth model to a more consumption driven one. So instead of building up their inventory, firms are seeking ways to upgrade and transform. "The Chinese government has been encouraging innovation and industrial upgrading," says Gan, who also advises several high tech firms. "But the supporting policies are still premature. Governments need to make more concerted efforts to understand how industries work and what they really need."
On the monetary policy front, some analysts are expecting Beijing to engage in more stimulus to spur growth. Last week, People's Bank of China (PBOC) announced a 50 basis points cut of the required reserved ratio (RRR) for Chinese banks, the first time since May 2012, prompting speculations that the bank has entered a new easing cycle.
But according to Gan's survey, financing is not a major concern for most industrial firms. Only 2% of respondents cited financing as a limiting factor of future productions; 44% of the firms thought banks' lending attitude was "easy", while 53% answered "moderate". The diffusion index therefore stood at 70, reflecting an accommodating lending attitude of banks.
"What monetary policy can do is very limited," Gan says. "[The industrial slump] is a structural problem and I don't see any short-term cures."
Enjoying what you're reading?
Sign up to our monthly newsletter to get more China insights delivered to your inbox.