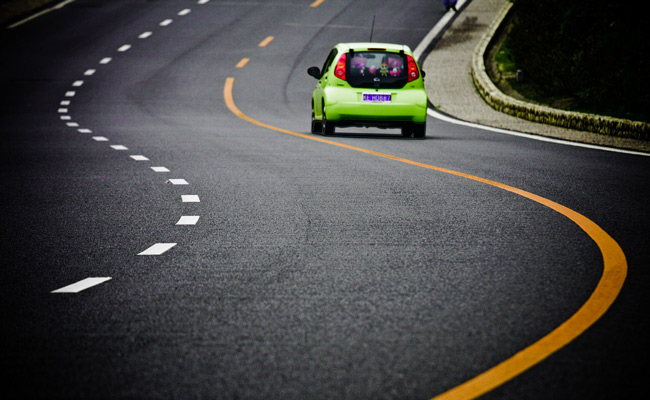 Chinese automobile manufacturer BYD Auto has great expectations from the US market. Can it deliver? An interview with Stella Li, Senior Vice-President of BYD and CEO of BYD Motors, the company's US arm.
When Tesla CEO Elon Musk heard a Bloomberg reporter mentioning Chinese automaker BYD Auto as a Tesla competitor, he just laughed, three times. "Have you seen their car?" Musk asked the reporter, while trying to refrain from giggling, during the 2011 television interview. "I don' think they have a great product," the billionaire entrepreneur said as he collected his thoughts. "(Their) technology is not very strong."
Musk's comment may sound particularly harsh to senior executives of BYD, who in public have been tremendously proud of the company's electric vehicle technologies (if not their marketing campaigns). During a shareholders' meeting in 2013, Wang Chuanfu, President of the Shenzhen-based and Hong Kong-listed carmaker told his investors that "it's the market, not technology, that is the challenge for BYD"; and when the consumer market is ready to embrace the idea of electric vehicles, he said, BYD could build a car like Tesla's "in a few minutes".
But despite the crossfire in the media, Tesla and BYD never truly confronted each other in the marketplace—the former just made its China debut last month, aiming at the luxury car market (even with its lower-than-expected price tag), while the latter focuses on mainstream consumers. BYD also has great ambitions in the public transport market, a territory in which Tesla hasn't shown much interest. BYD has supplied hundreds of its E6 electric taxicabs to the city of Shenzhen, with additional cabs and buses sold to other cities both inside and outside mainland China, such as Hong Kong, London and Rio de Janeiro.
On April 28th, BYD delivered its first US-made electric bus to Lancaster, a city 70 miles north of Los Angeles. California governor Jerry Brown attended the handover ceremony and championed BYD "the harbinger of the things to come". According to Stella Li, Senior Vice-President of BYD and CEO of BYD Motors (the company's US arm), the company is also in discussions with several major US cities to take in BYD's electric taxicabs within the next 12 months.
But Li said BYD is not selling its electric passenger cars in the US just yet; and that's one of the reasons why Elon Musk remained pessimistic about his Chinese peer. During his short stay in China last month, he told a Chinese magazine that he couldn't rate BYD's car because he never had a chance to drive one. But from the pictures he saw, the magazine wrote in Chinese, "Their car doesn't look very good," he reportedly said.
When will Musk finally see BYD cars on American streets? How does BYD view Tesla's entry into China? In this interview, BYD's Stella Li shares the company's plan to expand into the US consumers market; and in a very upbeat tone, she tries to assure us that for Tesla, BYD is absolutely no laughing matter.
Q. BYD just rolled out its first electric bus in the US. In which ways will BYD further explore this market?
A. With the delivery of our first US-made bus, I think we have made a solid step. We plan to develop our market gradually from the west to the east. Our focus remains on all-electric buses and taxis and our main targets for the latter are big US cities. We hope to make some major progress in the next two quarters and hopefully you'll see our taxis on American streets next year.
We also have plans to enter the passenger car market, but we want to use buses and taxis to build our brand in the US first. Our goal is to become the dominant player in those two markets. And at the same time, we're developing four new models of plug-in hybrid cars in China, so when we finally come to the US consumer market, we'll bring a series of models instead of just one, offering multiple choices for American customers. And in terms of timing, you might see that happening by 2016.
We are also very active in the space of energy storage, working on multiple projects in major US cities. We hope to become a major player in this sector as well.
Q. Why are you focusing on plug-in hybrid models for passenger cars, not all-electric?
A. Because plug-in hybrid cars give consumers more flexibility. For each charge, our new models offer a minimum of 40 kilometers (about 25 miles) of range. So it can be an all-electric car for daily commute. If you want to drive father, for example, during the weekend to visit families and friends, you can switch to the hybrid model and use the combination of gas and electricity. It's a lot more practical for consumers this way. Plug-in hybrid models are also what we are going to introduce to the US market.
Q. Tesla just introduced its all-electric Model S in China. How will Tesla's entry impact the domestic electric car market?
A. Tesla is doing a fantastic job in marketing the concept of electric cars. It helps educate the consumers as well as the governments. So from BYD's perspective, we're happy to see Tesla, or any other electric car brands, entering China as well as other markets around the world. Once Tesla warms up the market and BYD should follow to pick up some real fruits. [We don't worry too much about the competition because] the market is very big and can definitely fit more than two players.
And don't forget that we are originally a battery manufacturer, so at some point we might supply batteries for Tesla. There are definitely possibilities for the two companies to collaborate.
Q. So how do you differentiate yourself from Tesla?
A. Tesla is still quite expensive. It's a luxury brand that targets the niche market. But BYD looks at the mainstream market. We want our cars to be affordable to the middle class, or even young people like college graduates. But it doesn't mean that our quality is lower or our technology is inferior.
But fundamentally we are a very different company from Tesla. Tesla is now the poster child of the industry, a super star; but BYD is more like an academic. We have mapped out long-term plans that will give us an edge in the future. For example, Tesla recently announced that it plans to build two factories to assemble battery packs—while they're still choosing locations for the plants, BYD's new battery factory with a capacity of 6.5 gigawatt-hours is already under construction and expected to make deliveries by the end of this year; by the end of 2015 our capacity will likely grow to 15 gigawatt-hours. We're way ahead in terms of building our supply chains because we had this vision as early as 10 years ago.
Q. BYD President Wang Chuanfu recently said that the brand is actually more welcomed overseas than in China. How do you interpret that?
A. BYD does receive a lot of respect in overseas markets, since we represent a very popular kind of future technology. But on the contrary, we face a lot of skepticism in China because people are doubtful if we own the intellectual property rights of our core technologies. We do. I think this is a common issue for Chinese brands overall—consumers prefer foreign brands and look down upon domestic brands.
On the other hand, we indeed have some imperfections in our cars; but we are confident that we are totally capable of making top-of–the-line products, just like we did as a supplier for Apple. In the past years we have built our core technologies and greatly enhanced safety. [Two of] our models have achieved five-star results in C-NCAP's (China New Car Assessment Program) collision tests and our scores are just as good as those of the leading joint-venture brands.
So now we need to focus on details and work on our interior and exterior designs. We also need to ramp up customer service to give BYD owners the best experience possible. In terms of marketing and communications, we need to learn from Tesla so our customers will be fully aware of the great functionalities of our cars.
Q. But sometimes it's the design or the detail that matters the most to the consumers. How will BYD go about improving its designs? Will you bring in foreign designers?
A. I don't think it's necessary. The reason I said that we need to polish our designs is because we are raising the bar for ourselves each year. I don't think our current designs are worse than others'. And when we sit down and look at the technologies that we need to improve our designs, we realize that it is not difficult for us at all.
I think BYD has reached a stage where we have mastered the core technologies, including traditional car engines as well as hybrid systems, and we are now well positioned to make a leap and surpass many of the joint-venture brands [of hybrid and electric cars]. And given that we have enough manufacturing qualities to be a supplier for companies like Apple and Nokia, it will only cost us some money and a few months' time to pull off a makeover of our designs.
Q. For BYD, what are the dynamics between the Chinese and US markets?
A. For most domestic brands, like I said, China is a tough market because the consumers have a bias against us. But Chinese consumers will become more and more mature, so our main focus is still the domestic market. We believe that eventually the electric car market in China will outgrow the US market.
The reason is that in the US, it's the government that's leading the renewable energy movement, which means using regulations and laws to promote electric cars. But in China, the need to do so is much more urgent, because it will be an environmental disaster if car ownership in China keeps growing like it does now. But it will grow, as more people are entering the middle class.
So the understanding is unanimous [between the government and the public] that we need more of our cars to be powered by clean energy. You can clearly see China's air pollution problem—actually when I went to Beijing for the Beijing Auto Show, I got really sick because of the pollution. So [as a result of this push] domestic electric automakers will grow faster than their foreign counterparts in the China market, just like the Chinese television industry did in the past.
Photo courtesy: Flickr @jerryluo0520′s photostream