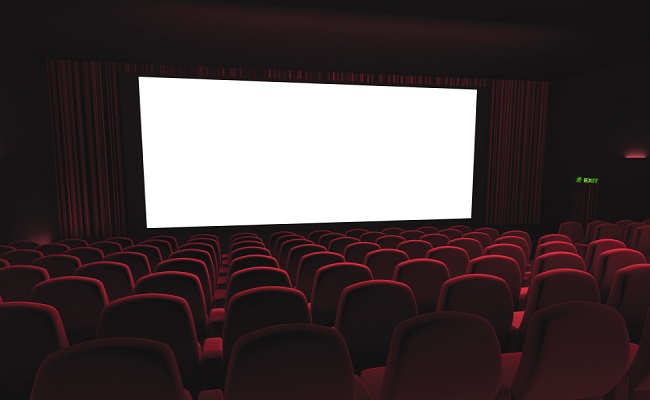 Last time I discussed how important movie-release timing is to box office sales in the US and how studios play a game of "chicken" to obtain the choicest time slots. This time I talk about how differently things work in China.
Last time I talked about how studios play a game of "chicken" when scheduling movie releases in the US. In China the game is more like "Simon Says" with the China Film Group Corporation (CFGC), a state-owned enterprise, playing the role of Simon.
Movies have become a big deal in China. Some analysts estimate that China already represents 10% of global box office revenues and that this will increase to 20% within five years. This has led to a rush of foreign studios trying to access China's movie market. Unfortunately for them there are two big obstacles. The first is that a foreign film must qualify as one of only 34 foreign films annually allowed to be shown in Chinese theaters as chosen by the State Administration of Radio, Film and Television (SARFT). Assuming this obstacle is surmounted, the studio must then contend with the next–trying to schedule the movie's release. Unlike in the US where studios can choose their release dates subject to market demand, the release dates of all films in China are decided unilaterally by CFGC, China's primary film distributor.
No one knows for sure how CFGC makes these decisions but they can have a large impact on a movie's outcome. Let me give an example. CFGC scheduled Dr. Seuss' The Lorax and Ice Age: Continental Drift, both children's animated films, to open on July 27, 2012 even though the studios would rather two such similar movies not be released simultaneously. In the US, these films were released over four months apart: Universal released The Lorax on March 2, 2012 and Fox released Ice Age on July 13, 2012.
I argued last time that studios want to avoid opening such similar movies at the same time but does this really matter? To see, I gathered box office data on The Lorax and Ice Age across 46 countries in which they were released not including the US. I divided the openings into two groups–those in countries in which the two movies opened within a month of each other and those in which they opened in different months. The table below shows the percentage of total box office revenues for all movies opening that weekend in that country that went to Ice Age and The Lorax.

What we can see from the table is that the movies performed better if they opened further apart from each other. The Lorax's share of box office revenue was 4.6 percentage points lower and Ice Age's was 5.3% lower if the two opened in the same month. While this is admittedly a crude comparison it gives us some idea of what is at stake. Collectively, the two films garnered almost 10 percentage points more of the box office take if they opened in different months.
This is not the only example. CFGC also scheduled The Dark Knight Rises and The Amazing Spider-Man, both big-budget films based on crime-fighting action figures, to open on August 27, 2012. And two expensive action-adventure films, Total Recall and The Bourne Legacy, opened within four days of each other in October 2012.
Perhaps CFGC's biggest impact on foreign studios is that since 2004 foreign films have not been scheduled for one full month in the summer–June 10 to July 10–perhaps the biggest movie going time of the year. Why might CFGC schedule things this way? Some of the local Chinese press has provided an answer referring to this as "domestic film protection month". And the US has raised this as a trade issue through the World Trade Organization. Unlike the game of "chicken" played in the US, "Simon Says" does not necessarily lead to the films people most want to watch being shown on the big weekends.
Enjoying what you're reading?
Sign up to our monthly newsletter to get more China insights delivered to your inbox.