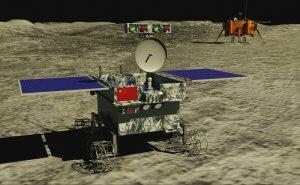 Shortcomings
China still has shortcomings to overcome before it can be considered a global leader in science. Despite lavish spending, the global business consultancy McKinsey noted in a 2015 report that inefficient government funding, among other factors, was stifling China's endeavors to promote science-based innovations. Five years on, this remains a problem, according to Zhou, who says an immature system of evaluating science innovations has led to "state administrators from outside who don't know what they're doing and are just bureaucratic bean counting."
The country still lacks well-established links between businesses and universities, which significantly limits knowledge transfers. Although this relationship is difficult to quantify, Times Higher Education examined how universities work on research with industry, and noted that in 2016 more than "6% of US publications [were] joint efforts between the academy and industry, compared with just 2.7% in China."
While China ranked second in the CAS-Clarivate report identifying the best and emerging specialty areas in scientific research, it was dwarfed by the US, which claimed the top spot on 80 research fronts.
This may be partly because China has been selective in its approach, opting to channel resources into science that will not only help Beijing project its power but also respond to its people's particular problems.
"The state has the overview about the areas where China needs to invest more," says Zhou. She points to China's massive investments in renewable energy and electric vehicles as an example. "The state has this function of telling people where you should put more money. Some areas, like environmental science, make a lot of sense."
This methodical approach reflects China's attitude to science. In the last 40 years, China's leaders tackled the country's lagging status with a top-down approach and long-term strategic planning. When it comes to the longstanding view that this approach stifles innovation, Wagner, in a soon-to-be published study, disagrees.
"What we found is that at the disciplinary level, China's publications in physical sciences were highly creative when compared to the field as a whole, much more creative than other parts of China's work," she says. "The physical sciences stood out as highly creative. Measures of technology research was found to be moderately creative, but biology did not appear to be creative."
"We were surprised with the results of the work, finding that China's publications already display world-class level of creativity," says Wagner.
China's approach
Authorities are orchestrating the development of a scientific establishment—one pillar of which is a core group of elite universities known as the C9 that includes Tsinghua and Peking in Beijing, and Fudan in Shanghai. Another key plank has been the Thousand Talents Program (TTP), a successful scheme aimed at luring top researchers to China with lab space, lavish salaries, research funding and other incentives.
"Around the late 1990s, the Chinese decided to double or triple the levels of enrollment in university, but what they couldn't do was hire more good faculty. They just couldn't get that many," says Simon at Duke University. But the TTP has helped plug the deficit in training younger generations of Chinese researchers.
Simon believes the success of the TPP at the recruitment of top scientific talent has only become more important because China could face a potential talent shortage due to the notorious one-child policy. China has struggled to engineer a baby boom after scrapping the notorious policy in 2015, which could shrink the future scientific workforce.
Increasingly strict controls on internet access are also a potential long-term hindrance toward scientific excellence in China. A common gripe among the country's academics is that internet accessibility is a major obstacle to their research. Wagner from Ohio State University says free flow of knowledge and information is critical to innovation.
Many researchers routinely bypass internet controls, but ever-tightening restrictions on the flow of information risk making international collaboration more difficult and threaten China's place in science and technology globally.
"Studies demonstrate the benefits of openness," says Wagner. "You can't get around the need to share findings, data, and insights. If that gets closed off, China will drop behind and the world will be deprived of China's input. There are no winners in that scenario"
The China-US relationship has also grown increasingly toxic since President Trump took office three years ago, ramping up the prospect of the world's top-two economies "decoupling." Researchers are in no doubt that this would be a disaster for the scientific communities of both countries.
"It's not good for science globally," said Cong from Ningbo. "There's no doubt about that because each country is constrained by resources. No country in the world can pursue every line of research, so that's really where you need to be collaborative. If decoupling between China and the US really happens, it's not going to be good for China and for other countries."
But there is also the argument that Chinese and American scientific communities are already too intertwined for any decoupling to have a serious impact, according to Simon.
"The government-to-government cooperation is important, but is not the defining dimension of the science and technology cooperation between China and the US," says Simon. "It would be very hard, at least from my perspective, for the US government to disengage and simply shut down all of that collaboration. There's just so much going on I don't know if anyone would know where to go to stop it or to shut the spigot off."
Just how much a potential delinking would really hurt China is up for debate. February's successful quantum entanglement experiment in Hefei underscores how Chinese scientists are operating at the cutting edge in many ways on their own.
"The US remains ahead, but if you're looking at where we will be five, 10 years from now, the trend lines are all extremely positive for China," says Simon. "The Chinese have corrected a lot of the problems that were inherent in their system. They're all the time trying to get higher-yield performance from their scientific community. And I think they're starting to succeed."
Enjoying what you're reading?
Sign up to our monthly newsletter to get more China insights delivered to your inbox.