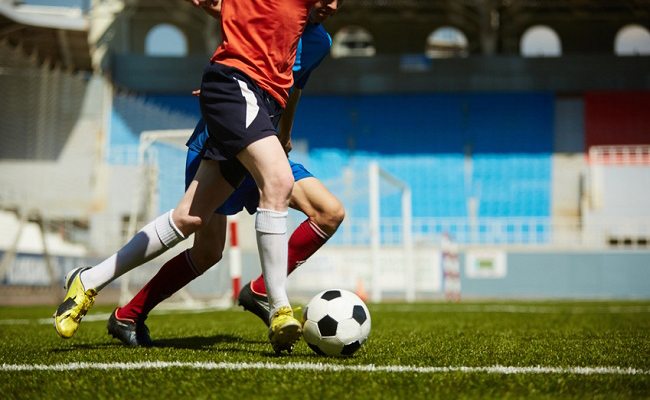 China's desire to become an elite football nation is having an impact on and off the pitch
Sport loves an upset, and none more so than soccer. But some upsets come as more of a shock than others.
When China lined up against a second-string Thailand team one June evening in Hefei, Anhui province in 2013, few would have expected anyone but the team in red to emerge victorious. That they lost 5-1 was a huge blow even to China's weary football fans, some of whom caused a small riot after the game. The fixture was friendly, but it crystallized what everyone knew: China's national team was rubbish.
But even then, China's club football was beginning to change, both on and off the pitch after years of corruption scandals. Months earlier, Xi Jinping, a noted soccer fan, ascended to the presidency, and in November of that year, Guangzhou Evergrande claimed the team's first, and China's second, AFC (Asian Football Confederation) Champions League title, the top club competition in Asia.
Since then, the government has unveiled grand visions for the development of football in China, exhibiting a desire for both international prestige and a more consumption-based economy. At the same time, China's club teams have developed a voracious appetite for top foreign players and coaches, spending extravagant sums in their bids to get them, raising eyebrows in football's traditional strongholds in the process.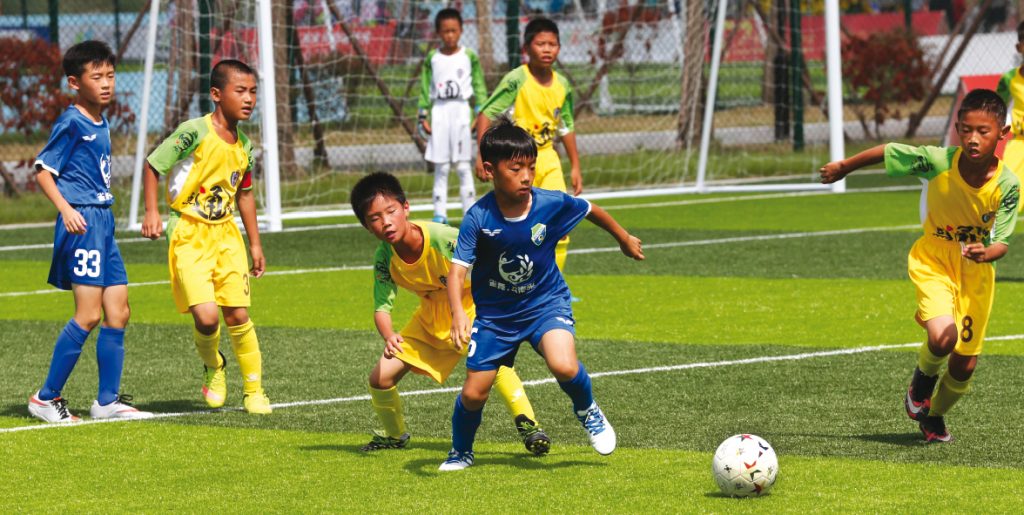 But the question arises of whether this will be enough for China to kick on, or if the country will continue to remain in the lower leagues of world football.
"One of the things that China very rapidly needs to come to terms with is that there isn't necessarily this direct correlation between what you spend and what you get out," says Simon Chadwick, Professor of Sports Enterprise at the University of Salford's Salford Business School.
Lining Up
Although China's involvement with football in some senses stretches back millennia—a form of football, unrelated to the development of the modern game, was played in ancient China—it has nonetheless lagged behind most nations, despite forming its first professional league, the Jia-A League, in 1994, roughly the same time as the J.League in Japan. The Jia-A League later morphed into the Chinese Football Association Super League [CSL], but continuing weak performance has had a knock-on effect on enthusiasm, and you are more likely to see Chinese people playing badminton or basketball than soccer.
Yet there is huge appetite for the game in spectator terms. Foreign competitions such as the English Premier League (EPL) draw big TV audiences, and according to FIFA the 2014 World Cup in Brazil had its greatest reach in China, with 252.3 million viewers, or 18.1% of the total population, and 12% of total global viewership.
"Most of my friends are more interested in the EPL or (La Liga) [than the CSL]," says James Choi, a marketing director at a Chinese language school from Shanghai who grew up supporting Shanghai Shenhua.
But the CSL enjoys a following too, and last year it saw an average attendance of over 21,800 per game, an increase of 16.7% on 2014, according to KPMG's Football Benchmark. Those numbers compare favourably to more famous and prestigious leagues, such as Italy's Serie A, but they can't be taken at face value given China's population.
China's field performance also needs improvement. Although observers say CSL standards have improved, currently the men's national team languishes 81st in FIFA's rankings, below Zambia. On the one occasion when China did qualify for the World Cup, in 2002, the team exited at the first stage without scoring a single goal.
All of which stands in contrast to China's success in many Olympic sports. There, a top-down training model has yielded amazing results, but football, as a team sport, is less suited to such a model, meaning there is no quick fix.
But it is not all doom and gloom. The women's team has reached a World Cup final and is currently ranked 12th. Meanwhile, Guangzhou Evergrande Taobao has added a second AFC Champions League title in 2015, and twice appeared at the FIFA Club World Cup.
A Game of Two Halves
The government, for its part, has made clear its intent to do everything it can to boost football at all levels.
In March of this year, the Chinese Football Association (CFA) and government bodies including the powerful National Development and Reform Commission unveiled a plan to transform China into a soccer superpower by 2050. If all goes according to plan, by 2020 there will be 20,000 soccer academies, 30 million elementary and middle school students playing the sport, 60,000 new pitches and more than 50 million participants.
This drive has been given extra weight by Xi Jinping's heavily publicized interest. He gave his approval to an earlier football reform plan released in March of last year and set up a so-called "small leading group" dedicated to developing the sport (other such groups focus on cybersecurity, the economy and the military).
Businesses and entrepreneurs have heeded the call, pouring money into both player acquisition and commercial infrastructure. Of these, the property company Dalian Wanda has been particularly active—it bought a 20% stake in Atlético Madrid for $52 million, acquired Infront Sport and Media, a Swiss sports marketing company, for $1.2 billion and signed on in March to become a top-tier FIFA sponsor through to 2030. The CSL has benefited too, with China Media Capital and its subsidiary Ti'ao Dongli splurging $1.2 billion on the league's five-year broadcast rights.
"What we're now starting to see through this almost conglomeration of Chinese football is integrated supply chains being constructed," says Chadwick.
Investment has extended to the acquisition of big name foreign players, with the CSL's spending on international transfers in the winter transfer window hitting $296 million. And some of these players, such as the Brazilian Alex Teixeira, have spurned more illustrious European teams by opting for China. But such sums aren't necessarily the best use of money.
"Are you honestly saying there's nothing better they could do with that money? There's no grassroots or youth level investment that they could make instead?" says Cameron Wilson, editor of the Chinese football website, Wild East Football, who makes a point of calling the pitches in the CSL a "disgrace."
Scoring the Winner
But for all the grand plans, implementation remains a challenge. Corruption in the Chinese game, which has sullied the image of the sport in the eyes of Chinese fans for years, still lingers—a total of 33 players and officials were banned in 2013 for match-fixing, for example.
Another issue is the time frame proposed for ascendance to global soccer domination. China is attempting to recreate what took over a century to develop in Europe. Successful implementation will require sustained effort from successive administrations and the businesses now investing, and some are not convinced of the latter's commitment.
"There's currently still a massive disconnect if you look at the business model of a football club in China," says Mark Thomas, Managing Director at S2M Group, a sports events company based in Shanghai. "Most of them are obviously making huge losses."
Cultivating a true fan culture will become all the more important then, and Wilson points out that the reform plan specifically highlights this as an important area. In particular, the document has provisions against clubs moving or changing their names, color or logos, an all-too-common occurrence in the CSL's history, which has undermined the clubs' histories and identities.
On top of this is the drive to encourage participation among children, which will hopefully create a new generation of both players and fans. Standing in the way, however, are cultural issues that typically see education and job prospects prioritized by parents. But Chadwick notes that real effort is being put into shifting parents' attitudes, and even a US-style college model based around scholarships is beginning to emerge, making a pursuit of the sport more viable and appealing.
"It's also about developing a commercial population that can help any sport be sustained properly in the long term," says Thomas.
Certainly, when it comes to the government's objectives, it is the commercial side that seems most likely to succeed, especially given the extent to which the likes of Wanda are already enmeshed in the global entertainment industry. But if there is one target that all agree is pretty much nailed, it is China hosting a World Cup, and the deal-making of the last few years has played no small part in that.
"There's some very astute, very shrewd, some very subtle politicking taking place by the Chinese to exert influence, to exert pressure on FIFA and other relevant stakeholders to ensure they are in a very strong position to quickly bid for a World Cup in the near future," says Chadwick.
Add to that China's track record on big sporting events, and the result looks like a foregone conclusion, eventually.
"Given the infrastructure and the support from government you can guarantee a successful World Cup in China that will help open the sport up to a bigger market—commercially, obviously the brands behind football would love it to be there," says Thomas. "It's just a matter of time."