Share

Those Before Alibaba: The IPOs of Chinese Technology Companies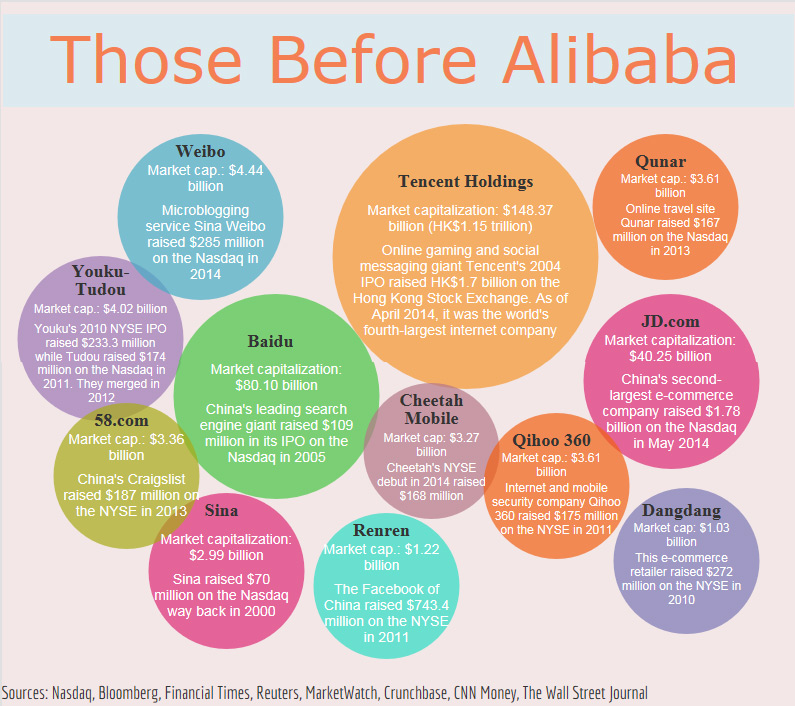 A look at other significant Chinese technology companies that went public before Alibaba.
If we go by market capitalization, online gaming and social media giant Tencent leads the pack of Chinese technology companies. (It is, incidentally, also the fourth-largest internet company in the world.) However, Alibaba's IPO might change that. Early projections pre-IPO put its value at $167.6 billion, ahead of Tencent's $148.37 billion (and Amazon's $150.2 billion). And to compare the offering with its Chinese peers in the US stock market, the market cap of all Chinese tech companies currently traded on US exchanges (calculation based on a list provided by Sina Finance) is about $224 billion.
In terms of IPO size, none of these companies come close to Alibaba.
Most Chinese companies adopt a complicated legal structure known as VIE (variable interest entities) to list on stock exchanges abroad. Those who have done it include Tencent, Baidu, Renren, Sina, Tudou and, of course, Alibaba.
You may also like
Pony.ai's driverless taxis are helping usher in a new era of transportation and changing the face of the taxi industry.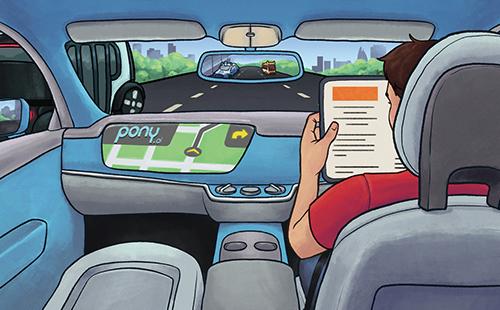 | Jul. 15 2022