Share

Young ASEAN Leaders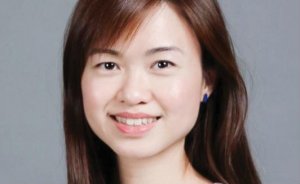 Pei Ling Tin, a Singaporean Member of Parliament and an active contributor to Singapore-China relations, explores the future of the China-ASEAN relationship
More than half of the population of South-East Asia is under 30. With many economists saying that the Asian century is upon us, the future is largely in their hands. These young people inherit a tech-driven, innovative and globalized world that also faces issues such as climate change and increasingly protectionist sentiments.
Pei Ling Tin is the youngest Member of Parliament in Singapore and chief executive of Business China. A non-profit organization conceived by Singapore's Founding Prime Minister Lee Kuan Yew, he launched it together with the former Premier of the People's Republic of China Wen Jiabao in 2007. She is also Vice-Chairperson of the People's Action Party Youth Wing and Deputy Chairperson of the Communications and Information (including Smart Nation) Government Parliamentary Committee (GPC).
As China's economy continues to expand and integrate with those of ASEAN, how do you think the countries can cooperate and help each other economically?
If we look at trends, ASEAN is the second largest trading partner of China, and China is the largest trading partner of ASEAN. There is a great deal of trade and interaction between the two and it is growing at a tremendous rate compared to the rest of the world.
The recent development of RCEP (the Regional Comprehensive Economic Partnership, a free trade agreement in the Asia-Pacific region) is another step in enlarging the overall market and enhancing market access for everyone involved. In the years to come, the intensity of trade as well as people-to-people interaction can only increase.
ASEAN is developing rapidly and is on the trajectory to become the fourth largest regional economy in the world. There are many factors that ASEAN has going for it. It is home to a young population, has natural resources and a growing middle-class, which means that consumption is also on the rise. In this, there is a level of collaboration and complementarity between the entrepreneurs of China and ASEAN.
Overall, China and ASEAN have a long history of interacting with each other. In recent times, we have seen the benefits of multilateralism. Therefore, given what's happening around the world, it has become even more important for us to engage with one another openly and fairly, so that we can all prosper together.
We are all moving toward a broader new digital economy. In terms of digital, with things like AI, blockchain and fintech, there would be space for us to explore and work together.
Important is how we can enable interoperability in terms of data flow, standards, policies and culture. Once we've set the right conditions, then the potential of the new digital economy can be fully unleashed. There are some ground rules that need to be put in place, and in ASEAN we are working on this, with Singapore championing interoperability in our region. There is also interest from the China market to go into ASEAN and develop further, and if managed well, this can be a boon for ASEAN markets.
As the youngest MP in parliament, what are the difficulties that you feel Southeast Asian youth face in the employment market and in their careers?
I won't say that I speak for all youth in ASEAN as we all have different circumstances, but in ASEAN we embrace diversity. Different economies are at different stages of development and we all have different circumstances.
There are some things that are important to young people. First and foremost is access to high-quality education. Some parts of the region still have room to grow in this regard. With good education and an encouraging environment through helpful policies, I hope that young people will feel empowered and free to choose the path that they desire. Whether climbing the corporate ladder or becoming entrepreneurs, they should receive the right support.
Young people are also interested in sustainability. Questions they often ask include how we can ensure the sustainable use of resources and protect the environment. They're often concerned about how we can ensure that future generations will continue to have a thriving environment for them to also pursue their own aspirations and achieve their dreams.
Post-COVID-19, economies around the world have taken a beating and youth unemployment may be a key concern. The pandemic may also imply a new normal for governments, corporates and individuals, compelling a reimagining of the future that drives new reforms. For one, the pace of digitalization will be accelerated. Interestingly, the creativity, energy and entrepreneurial spirit of a demographically young ASEAN may help the region overcome the uncertainties and challenges our economies face.
Singapore has previously been touted as an ideal model for China. Would you agree?
Our relationship has evolved over time. Singapore opened a little earlier, so at the beginning there were more opportunities for Singapore to help China in its reforms. After the state visits between Lee Kuan Yew and Deng Xiaoping almost four decades ago, the direction from China was to send officials to Singapore to observe and to learn. As interactions intensified, the proposal of a joint project in China to facilitate learning was made. Consequently, the Suzhou Industrial Park was born. That marked the beginning of investments in China and knowledge transfer
(软件移) by Singapore. Singapore actively played the role as a catalyst and connector between China and the world. We still do. Business China, too, aims to do so as articulated in our mission.
Fast forward, China has developed rapidly and is a different country altogether, but still Singapore has areas that we feel we can still add value to, particularly in terms of people and system management. But the direction is no longer bilateral, it's now about walking toward the future together and entering third party markets together. Competing with each other is not beneficial, but we can definitely complement one another.
As the CEO of the non-profit organization Business China, how do you see the organization strengthening economic ties between Singapore and China?
The crux is in connecting people. Irrespective of collaborations or economic cooperation, the most important thing is to learn about one another and develop trust. Then we can talk about fostering long-lasting relationships. Business China has a long mission statement, but the essence is to cultivate bilingual and bicultural talents able to preserve our multicultural heritage and also to reinforce Singapore as a cultural and economic bridge in helping China connect to the world.
It's about making sure Singaporeans understand China and continue to engage with China. In the past, we were more focused on ensuring that Singaporeans continued to be bilingual and bicultural, but now it's more than that. We want to cultivate Singapore-China-savvy talents sensitive to the latest political and economic developments, as well as the whole business environment in China. It's about taking additional steps to ensure relevancy and moving forward as a whole.
With your experience in the philanthropic sector, how do you see the balance between government and non-government philanthropy in terms of the maintenance of a stable society?
Philosophically, I don't think that responsibility of caring for people and society should land entirely on the shoulders of the government. Civil society should play a role. There are two parts to this: the ideological part and the pragmatic part. For ideology, we talk about being inclusive and caring in society.
To be a caring society, everyone must live up to their values and not just outsource to one entity to get things done. Everyone needs to get involved. Because of that, it's important for us, as citizens, to organize ourselves and contribute on our own, whether by volunteering at a civil society organization or finding another way to complement the positives in society.
I believe society is made up of different pieces. The government is naturally responsible for the bigger ones, but it's up to us as individuals to make sure that the smaller pieces fit into the puzzle as well. Then if we look at the pragmatic part, no matter how big and efficient a government is, it is simply impossible for them to do everything. They can't always be there for everyone, and therefore society needs to rely on a network, so that you can cover that last mile. The government will organize the bigger pieces of society, provide the framework and the resources, but that last mile needs to be done by volunteers.
You may also like
Sir Vince Cable, former UK Secretary of State for Business, Innovation and Skills, discusses how China's relationship with the UK has.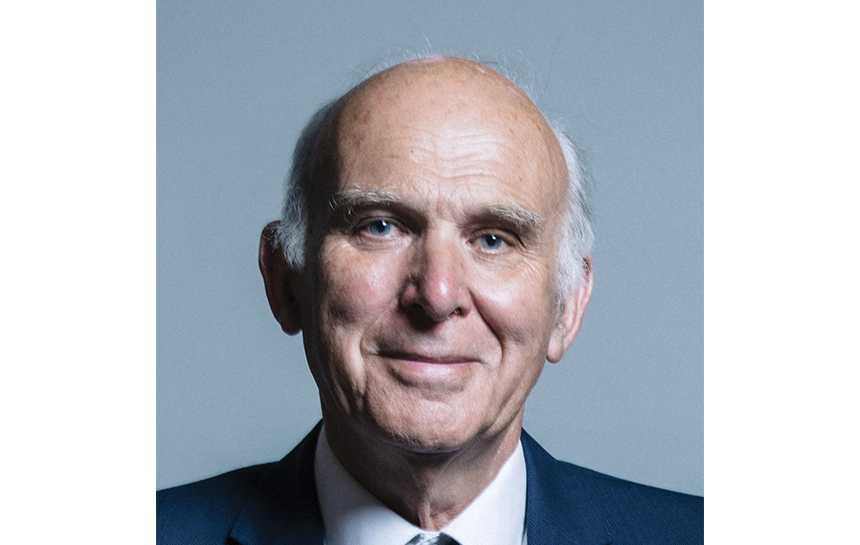 | Mar. 6 2023