Share

China Roundup: Xiaomi's 'Smart' Moves; and NDRC's attempt to tackle pollution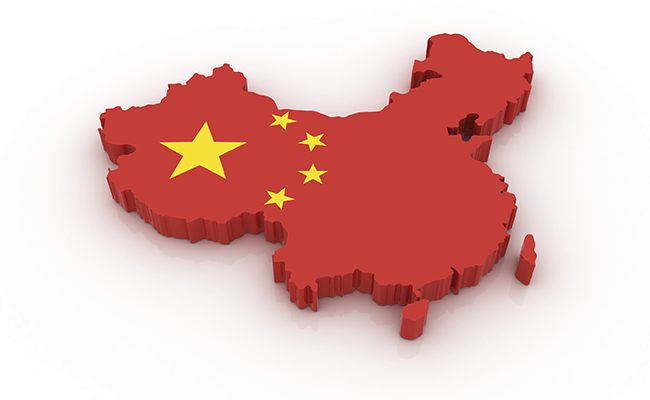 This week, smartphone manufacturer Xiaomi made new moves in the wearable technology space; Tencent signed a deal to boost its K-pop quotient; and NDRC placed its bets on a new plan to clean China's smoggy skies.
Xiaomi: beyond smartphones
It took Chinese technology start-up Xiaomi four years to become the country's largest smartphone maker (and the world's fourth-largest), yet the company's aim is much higher. Except for smartphones, Xiaomi has also introduced a wide range of smart products including TVs, wireless routers and a tablet.
In August, Xiaomi made its first move into the wearable products terrain by releasing a smart wristband called Mi Band. And in the following three months, more than a million Mi Bands were sold, according to the company's announcement last week. The band, which has to used along with Xiaomi phones, provides exercise and sleep data like other similar products in the market do. But what makes it stand out is the price: RMB 79, or about $13 as opposed to a Fitbit for about $100.
But Xiaomi's grand plans in wearable devices don't end there. On Monday, US-based wearable device manufacturer Misfit announced that it had raised $40 million in a Series C funding round, bringing in new investors including JD.com, China's No.2 e-commerce company, and Xiaomi. Misfit's main product, a smart wristband called Shine, costs about $100. And Misfit doesn't really worry about the competition because of the price difference between the two products. However the company is serious about the Chinese market, as the CEO of the company Sonny Vu told TechCrunch that bringing in Xiaomi and JD.com as investors means "[we would] amplify our presence in China".
For Xiaomi, it looks like the living room is where their focus is at right now. With a product line including smart TVs, set-top media boxes and Wi-Fi routers, Xiaomi is building an ecosystem that connects all your devices at home. Last month, Xiaomi unveiled some additional work-in-progress ideas: a light bulb, a web camera, a power plug and a remote center, all designed to make your houses "smarter".
While it makes perfect sense for Xiaomi to try making different products (the ra-ra days of China's smartphone market are probably behind us now), you probably would still be surprised if the company takes a leap and starts making cars—electric cars. The rumor has been circulating for a while now, and when Xiaomi co-founder Li Wanqiang said he was going to "retreat" to Silicon Valley to develop a new product a few months ago, some observers were bold enough to assume that the product is a Chinese version of Tesla.
The speculation is probably wrong. But a policy change recently has made it easier for Xiaomi to make electronic cars, if it ever chooses to do so. According to the Chinese media, the country's top economic planning agency released a draft document a couple of weeks ago, which, if finalized, would permit new companies into the electric car market. Currently China has stopped issuing licenses to new automakers, and companies that want a slice of the pie have to either buy or team up with existing automakers. The new rule would open the doors for non-auto companies to tap into the electric car market if they meet certain criteria and have the key technology knowhow.
Consumers should not expect a Xiaomi electric car anytime soon, but as one internet commenter said, "We hope that one day Xiaomi can drive down the price of the e-cars [like it did for the smartphones]; I'll take one that's priced at RMB 19,999 ($3,262)."
Tencent's smart bet on K-pop
Last month, Chinese internet giant Tencent nailed a deal with Time Warner's HBO to distribute the network's TV shows and movies online. This week, Tencent has made another move to ensure its advantage in the online entertainment industry: signing a deal with Psy's management agency YG Entertainment.
Psy, a South Korean pop singer whose viral music video Gangnam Style was so popular that it broke YouTube's view counter, is one of the stars YG Entertainment manages. Others include boy band Big Bang and girl group 2NE1 (don't sweat if you've never heard of them), according to the Wall Street Journal.
The deal will allow Tencent to exclusively distribute songs and videos of YG Entertainment, whose contracts with other companies in China will expire soon. And the Chinese audience has proved their love for K-pop—branded goods and clothing sell very well; a recent TV show called My Love from the Star even helped boost chicken and beer sales in Chinese restaurants because they were the heroine's favorite combo.
Can money buy cleaner air?
The National Development and Reform Commission (NDRC), China's top planning agency, hopes that cheap financing can be an incentive for Chinese companies to set up their environment protection effort.
The NDRC has reportedly teamed up with the Finance Ministry to launch a RMB 50 billion ($816 million) fund, which will provide low-interest or even free loans to companies in the pollution control business and polluters that hire third-party pollution management firms.
The fund is supposed to be an incentive to help China promote its new pollution control model, in which third-party companies are introduced to manage polluters in a more efficient way. In the current model, polluters have to comply with the environmental law by controlling their own pollution; policy makers believe that standalone pollution management will lower the control cost for polluters and increase transparency as well as efficiency. Currently only 5% of Chinese industrial firms have hired outside pollution management services.
China's service sector rebounds
While the industrial sector of China isn't doing well, the country's service sector has been holding up.
Both the official and the HSBC/Markit's service sector purchasing managers' index (PMI) released this week show a pick-up of activity in November. The official index grew to 53.9 from October's 53.8; and the HSBC/Markit reading rose slightly to 53.0 from the previous month's 52.9. The numbers contrasted sharply with the manufacturing PMIs released earlier, which indicated that factory activity slid to a six-month low in November.
While the service sector remains the bright spot of China's slowing economy, the two surveys painted a mixed picture of the service labor market. The official data suggested that the labor market shrank for the fifth consecutive month in November, but the HSBC/Markit survey showed that hiring is stable for most companies.
Any economic data released after China's first interest rates cut in two years will be closely watched by the market, as analysts expect that another cut of interest rates or the required reserve ratio will be inevitable if the Chinese economy continues to lose momentum.
You may also like
China is adding new solar capacity at a globally unparalleled rate, but it needs to ramp up even further to meet its.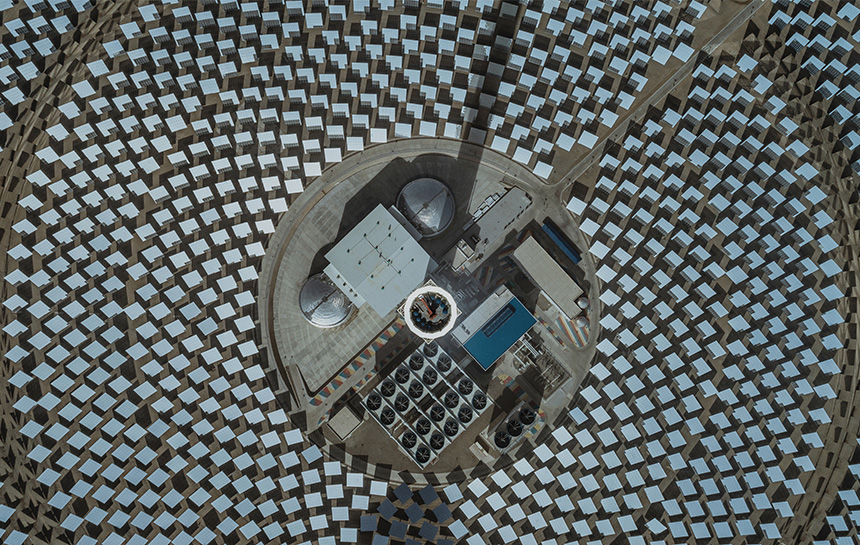 | May. 29 2023